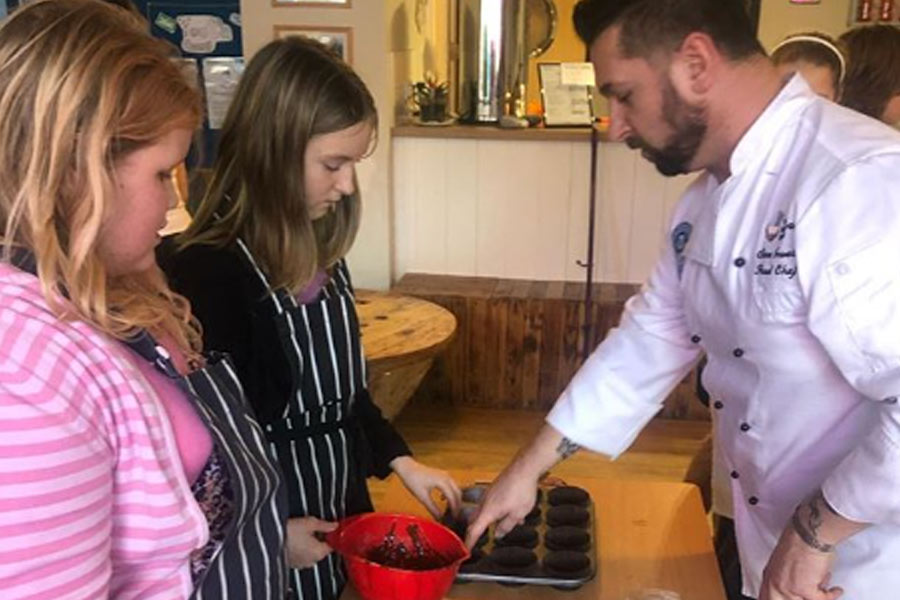 Our Breakfast and After School Clubs provide children with the opportunity to mix, socialise and engage with other children, taking part in games and activities to further their physical, emotional, cognitive and creative development.
We have two Breakfast and After School Clubs: Barley Wood in Wrington and Yew Trees in Tarnock, near Axbridge. The Clubs are run Monday – Friday and follow the county term dates.  The children have the opportunity to join in a range of activities while they are with us.
Our Ofsted registered clubs are run by qualified and experienced play workers who are all DBS checked, qualified and hold a First Aid Certificate. Many parents / carers need childcare at the start and end of the school day and we can provide that.
The Breakfast Club is run at Barley Wood and starts from 8.00am. We can provide your child with a nutritious breakfast before we take them to school. If we have sufficient demand for other schools local to Wrington we will consider extending our service.
The After-School Club runs from Wrington Primary School until 6pm each school day where we can provide your child with a healthy snack, if required. It is called Play after Wrington School (PAWS)
The Breakfast Club starts from 7.00am and the After-School Clubs run until 6pm.
Children will be delivered and collected from their school to Yew Trees After-School Club where they have the option of having a nutritious breakfast and after school having a hot meal (which they help to prepare) or snack.
Yew Trees operates several minibuses driven by qualified drivers to drop off and pick up the children from the following schools: Weare, Axbridge, Hugh Sexeys, East Brent, Wedmore.
For further information – Yew Trees Nursery